Mobile Scapehood
Jun 21 - Jul 19, 2014
FreeS Art Space, Taipei, Taiwan
Philosopher Gaston Bachelard wrote about the poetics of space, suggesting that what we endow a space with poetically and emotionally can be more meaningful and story-filled than the physicality of the space itself—an imaginative geography made possible.
In this exhibition, Pei-Hsuan Wang presents sculptural and spatial interventions as an attempt to disrupt the cosmos of representations brought upon by imaginative geography (i.e. the Occident versus the Orient). The artist's vaguely culturized objects and installations are transformed into scenes of anonymous rituals. By creating ambiguous ceremonial sites resonating with an intimate mind-space, Wang makes room for new bodily relationships that could become moving and generative to more personalized experiences. Through individual processes of mystification
and
demystification of spaces, one's agency and experiences existing beyond geographical categorizations become possible.
Related work:
where we meet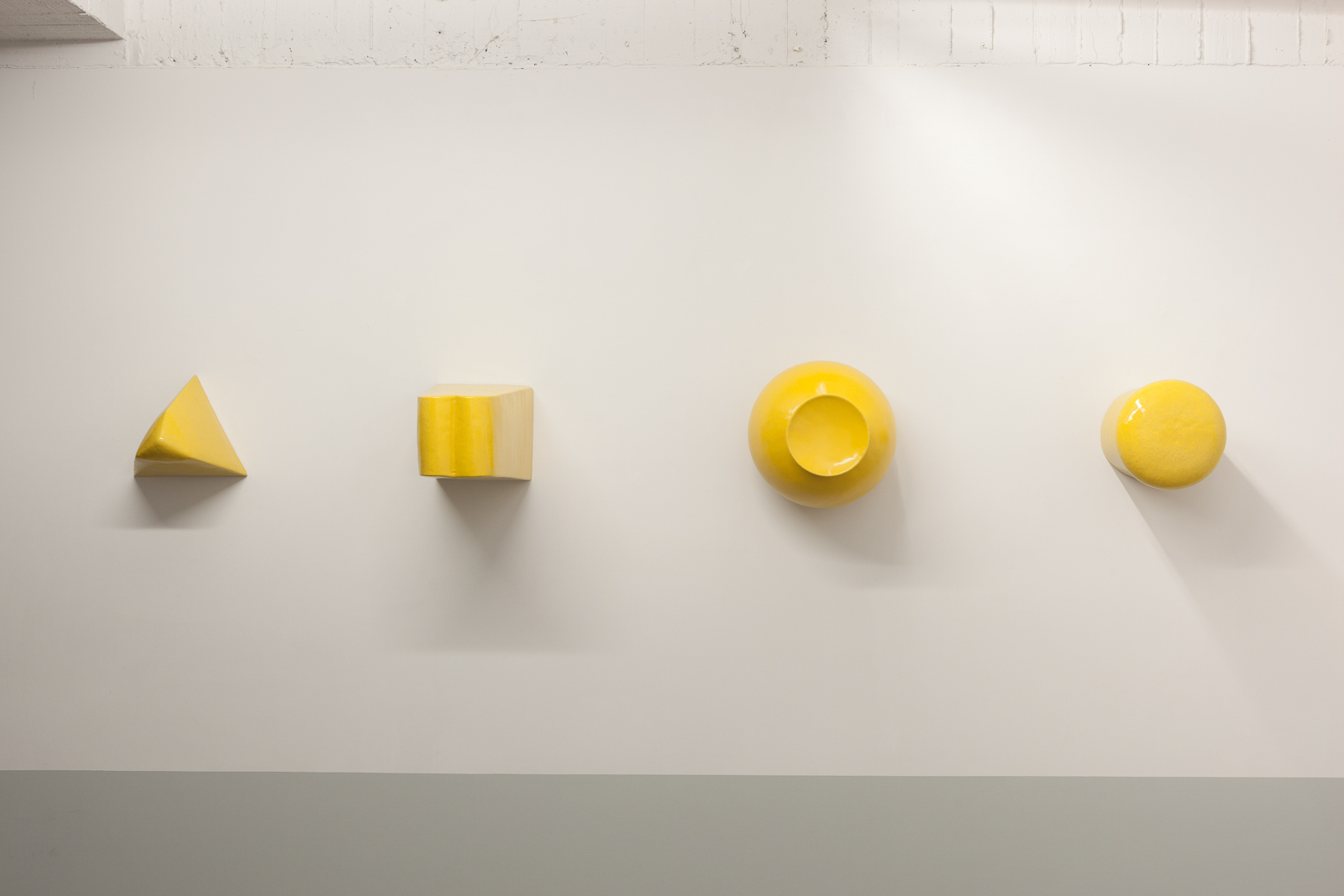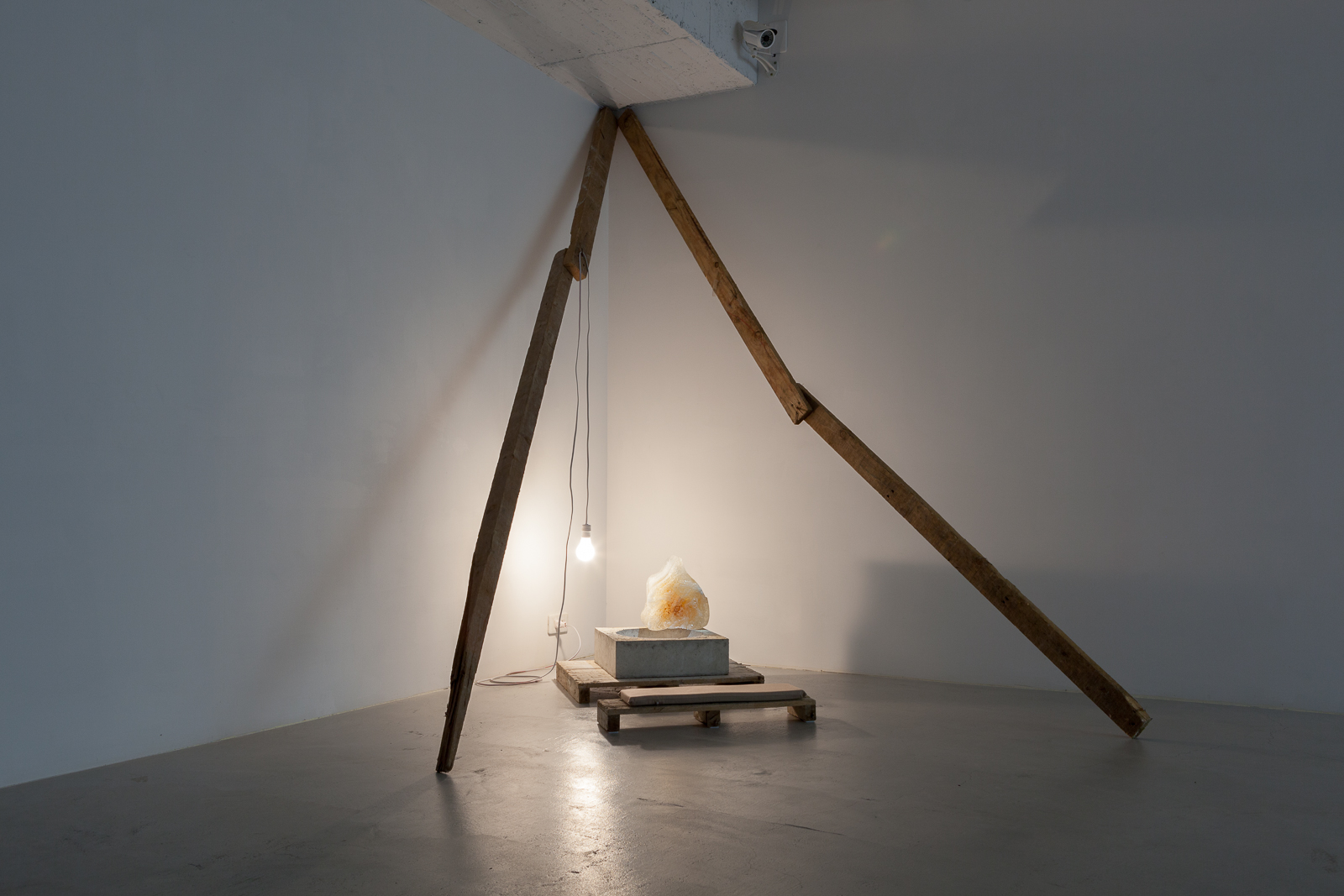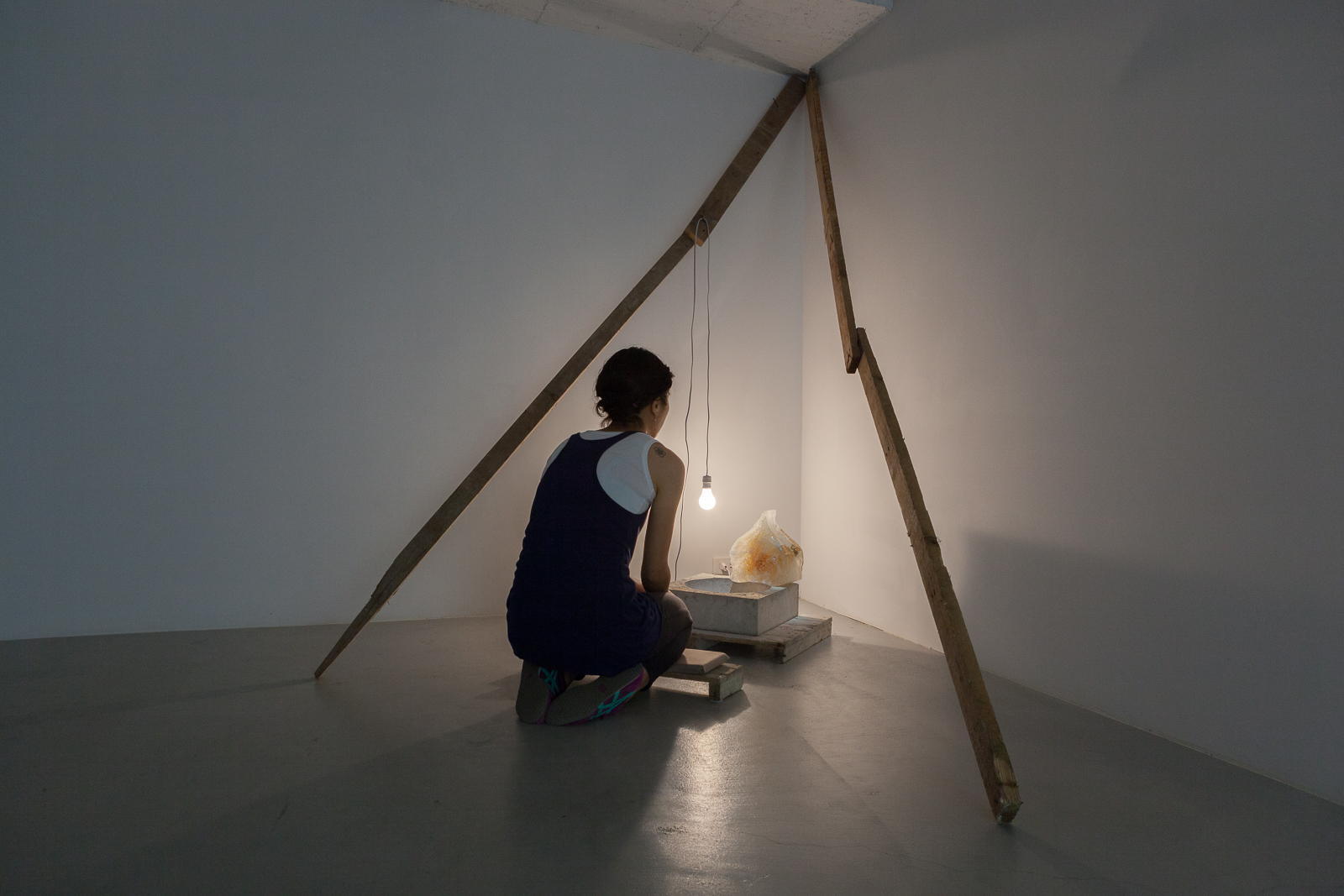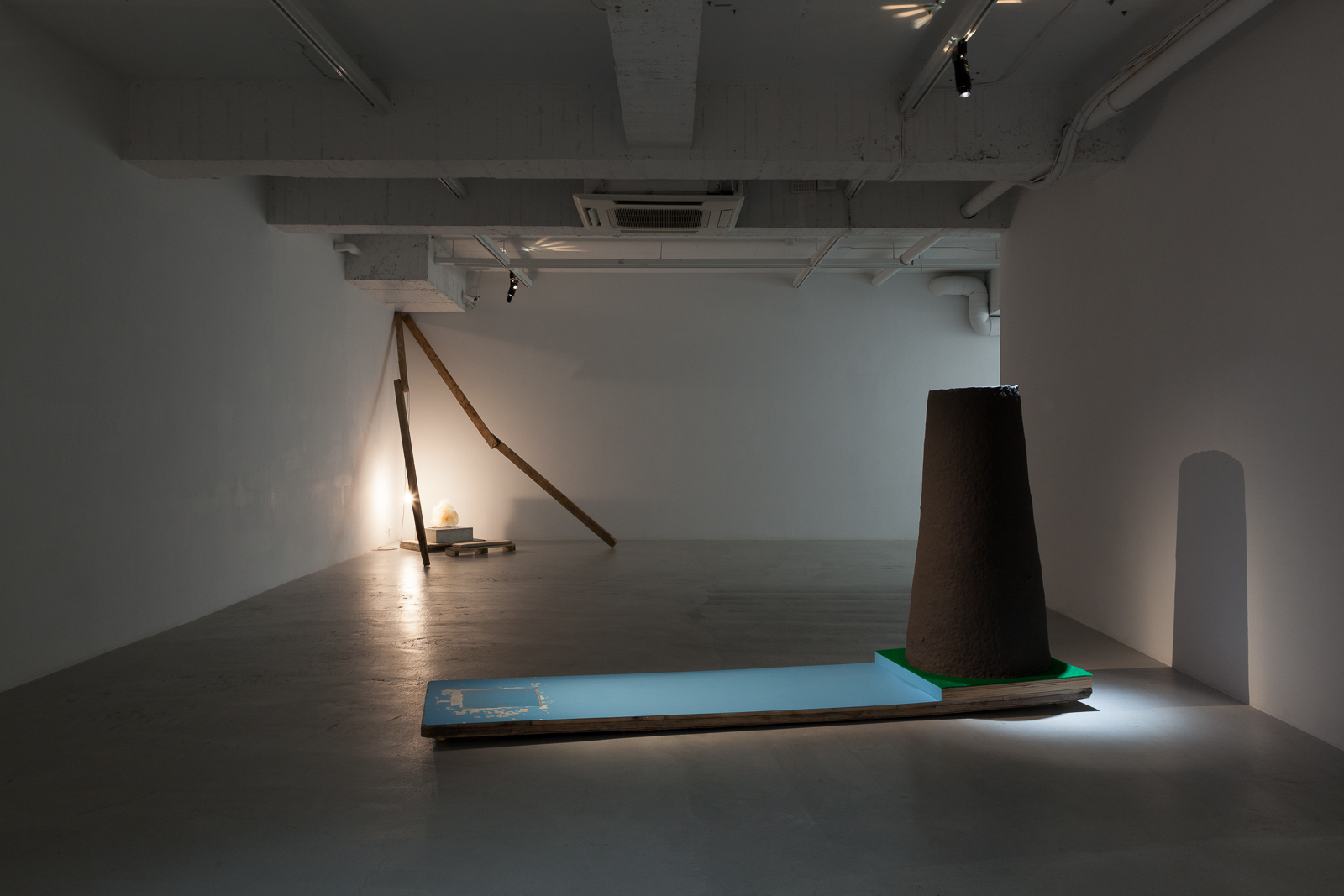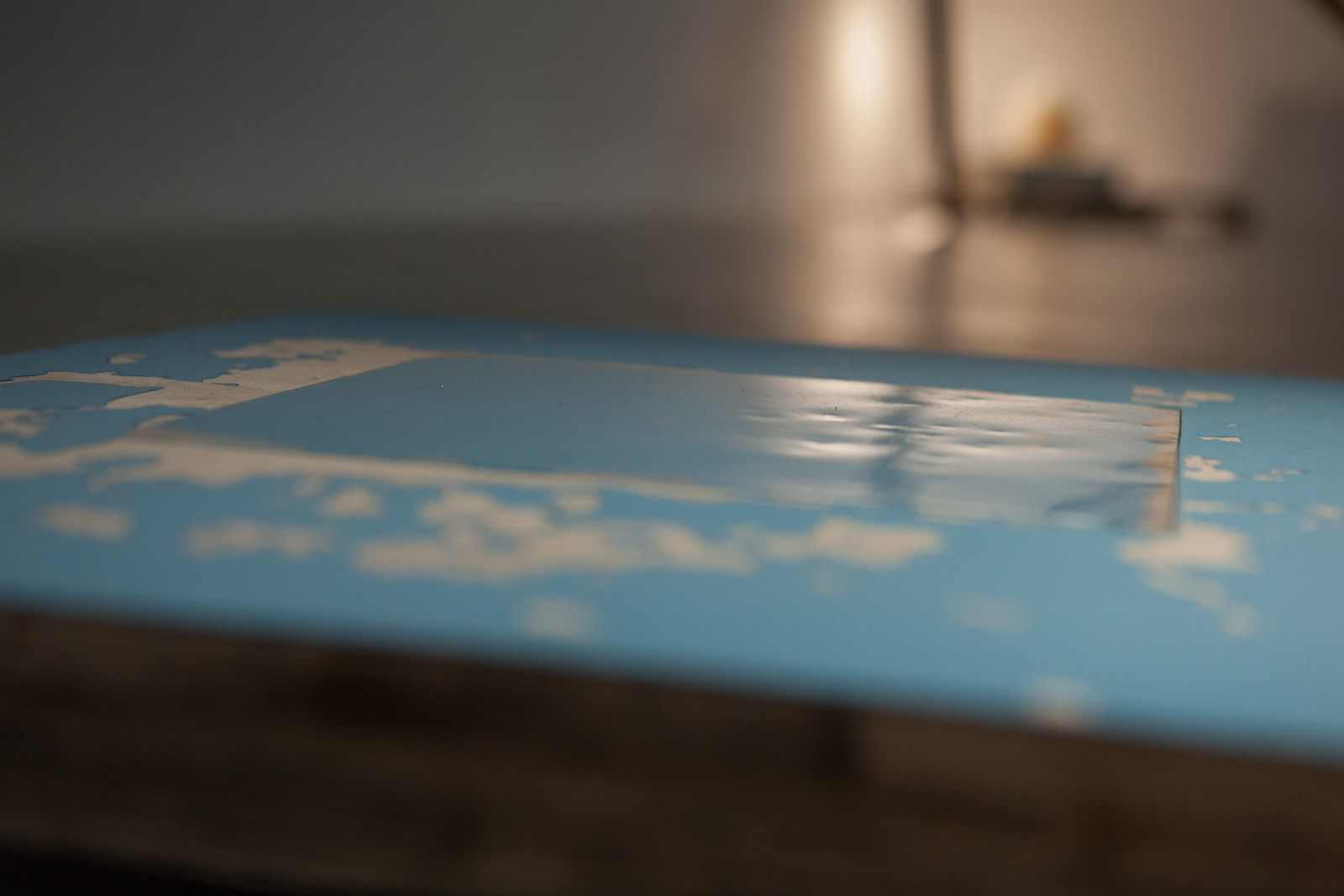 Work list:

A Field of Bamboos
bamboos, varnish, plastic shopping bags, cement, eroded found bricks by the Tamsui River
dimensions variable

Over and Over Again
earthenware, glaze, paint
dimensions variable

The Expedition
steel, nylon
dimensions variable

Altar
salvaged wood, construction pallets, cement, resin, seat cushion, light bulb
dimensions variable

The Black Thing
manganese clay, astroturf, wood, resin
dimensions variable

The White Thing
porcelain, plastic
dimensions variable